The Barnes Brood met up in Mammoth for a week to have a pleasant, relaxing vacation.
Yeah, uh-huh.
Only these people would be actually more active on vacation then in normal daily life.
We had a BLAST and made so many great memories!
We had to drive through Yosemite to get there (darn!)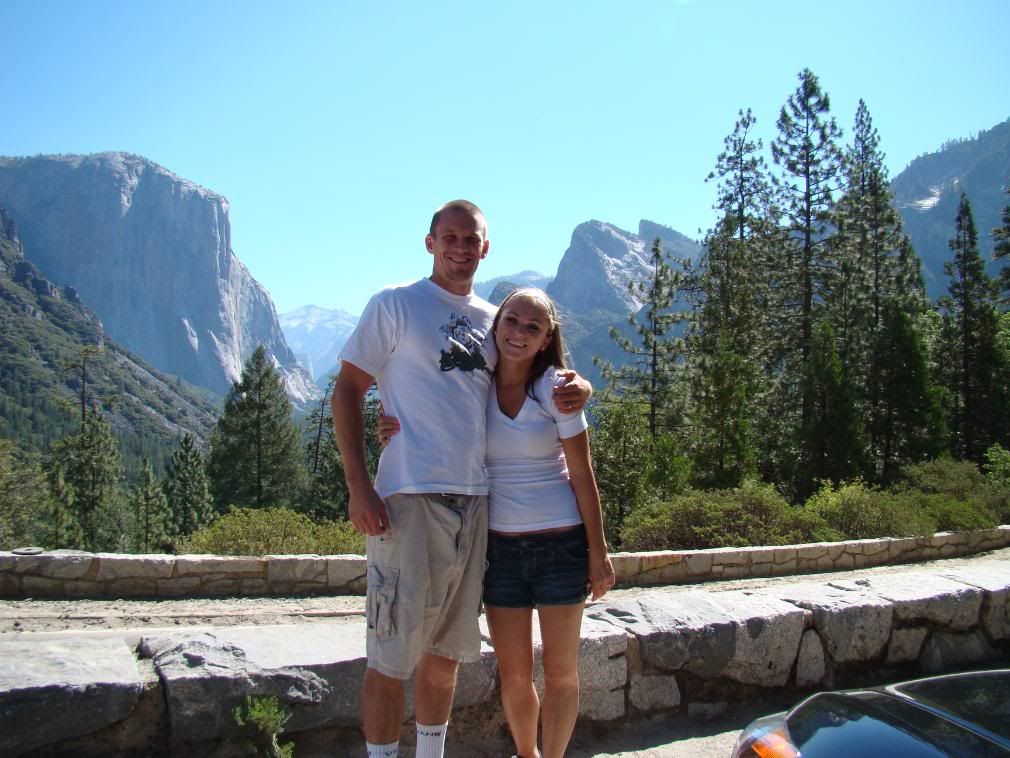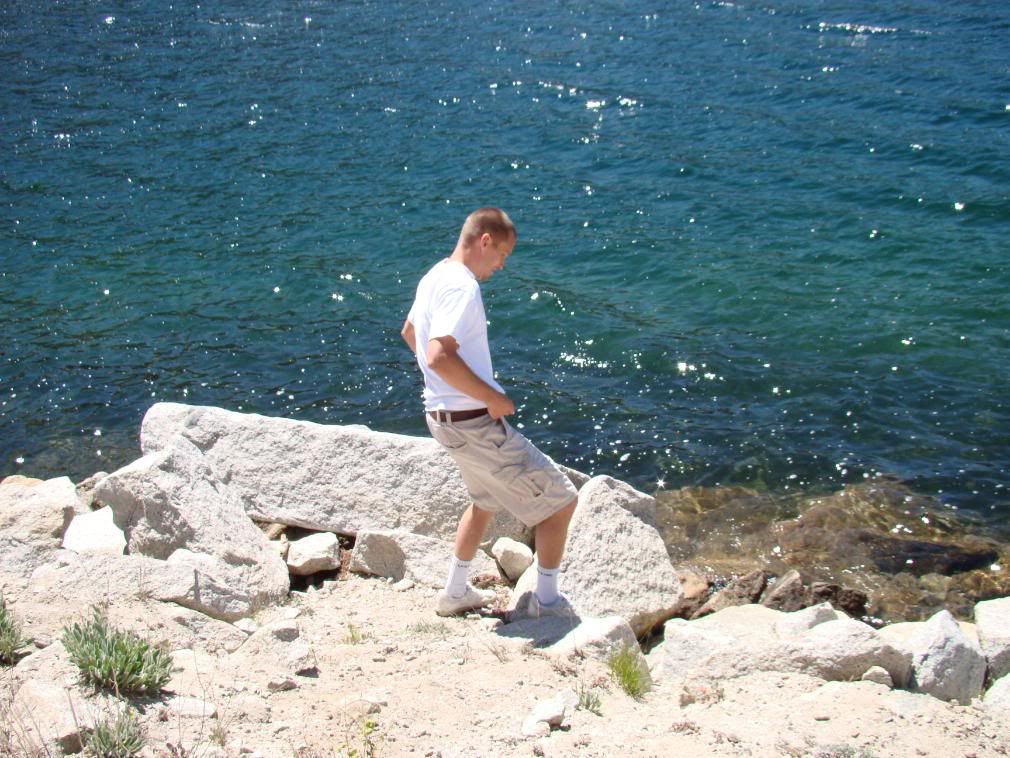 Stopped in Bodie- a super neat ghost town north of Lee Vining. This place was amazing. I think this town of 10,000 had like 65 saloons or something. It is really dry out there, they must have been thirsty.
Casey praisin the Lord in Bodie..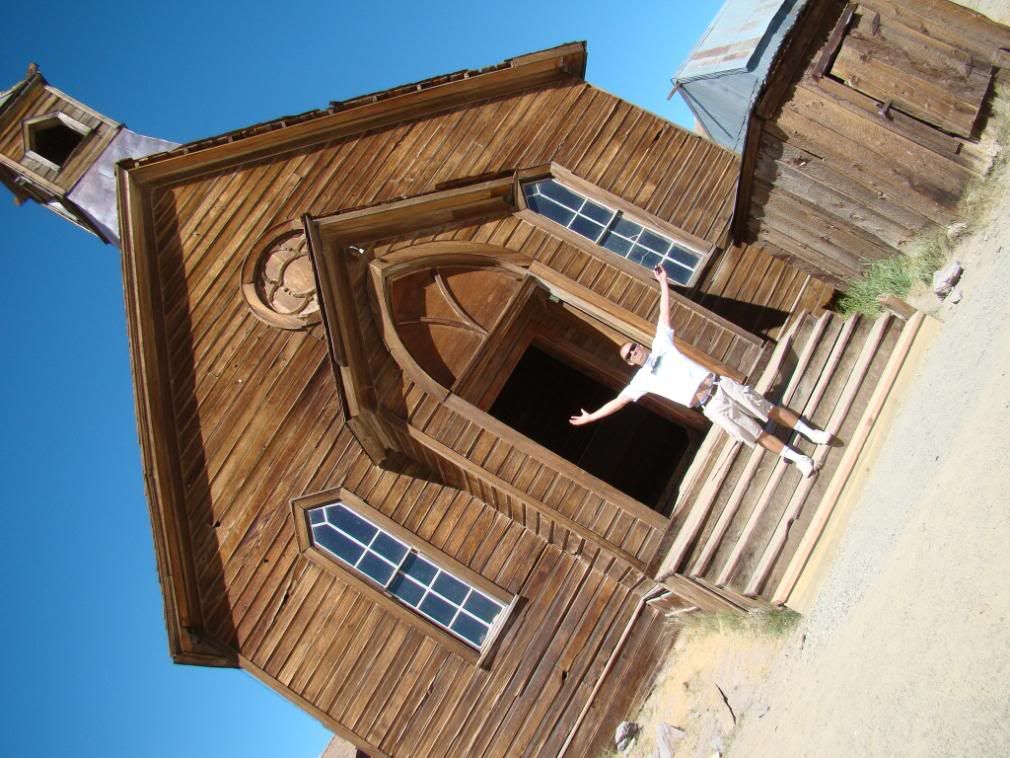 Casey and I spent our first night camping at Twin Lakes to wake up early for our very first run together. We ran the Charthouse/Footloose Road Run- the highest Road Run in California clocking in at a whopping 8000 feet in elevation. That plus all the hills and a terrible night's sleep made it an extremely challenging race! I ran the 10K and Casey did the 5K. We both placed, won coffee mugs, got our t-shirts, and we each won the raffle, too! (And Buzz saw us on TV!)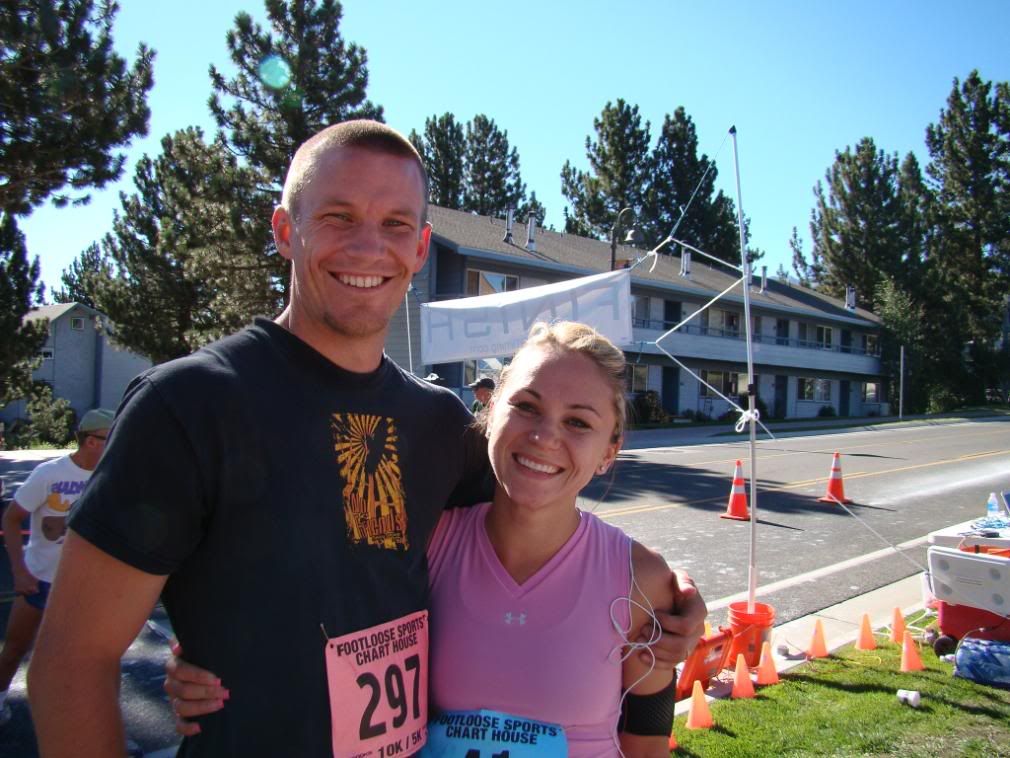 We stayed in a really cool condo with a creek running behind it..needless to say Connor had a blast back there!
We played lots and lots and lots and lots and lots of Farkle.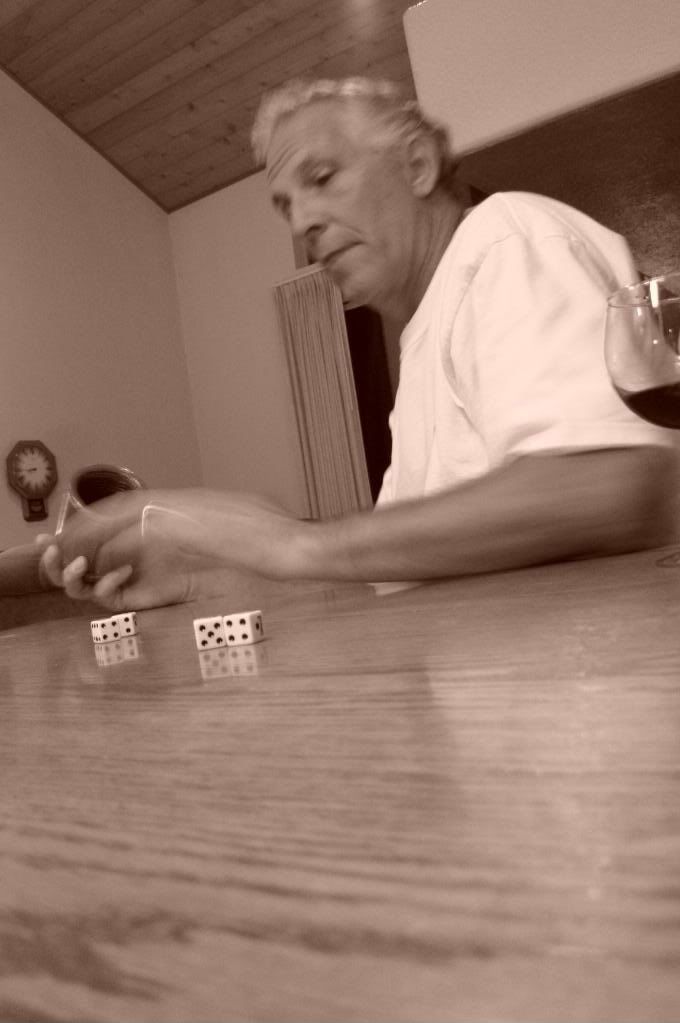 We went on a killer hike to Mammoth Crest- almost 11,000 feet!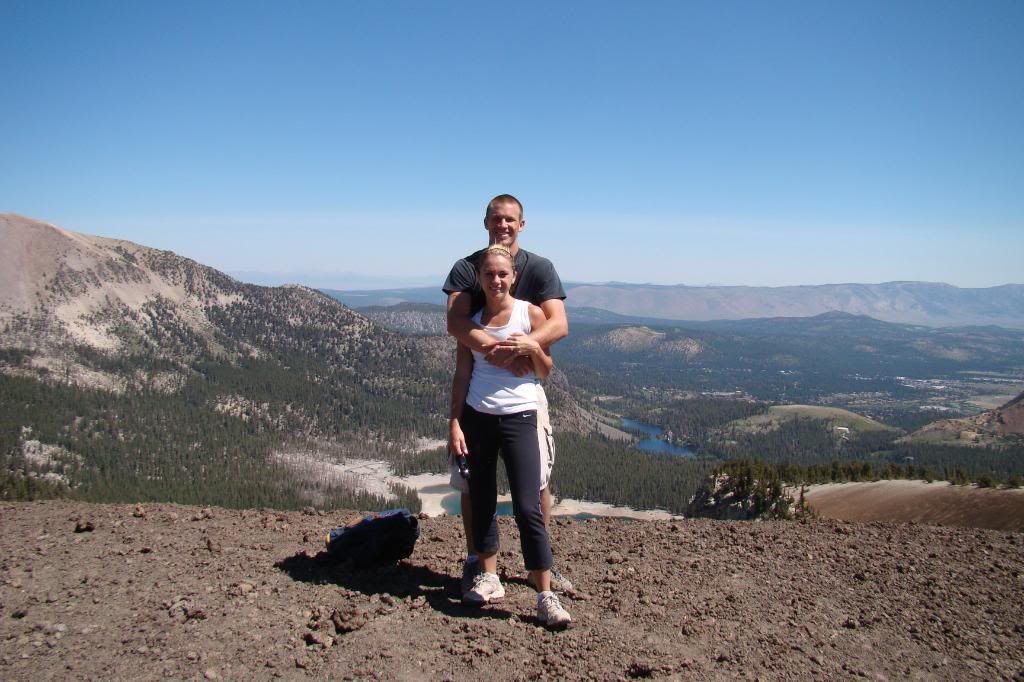 We saw two bears! They live near the condo. Luckily we saw the babies and not the mama.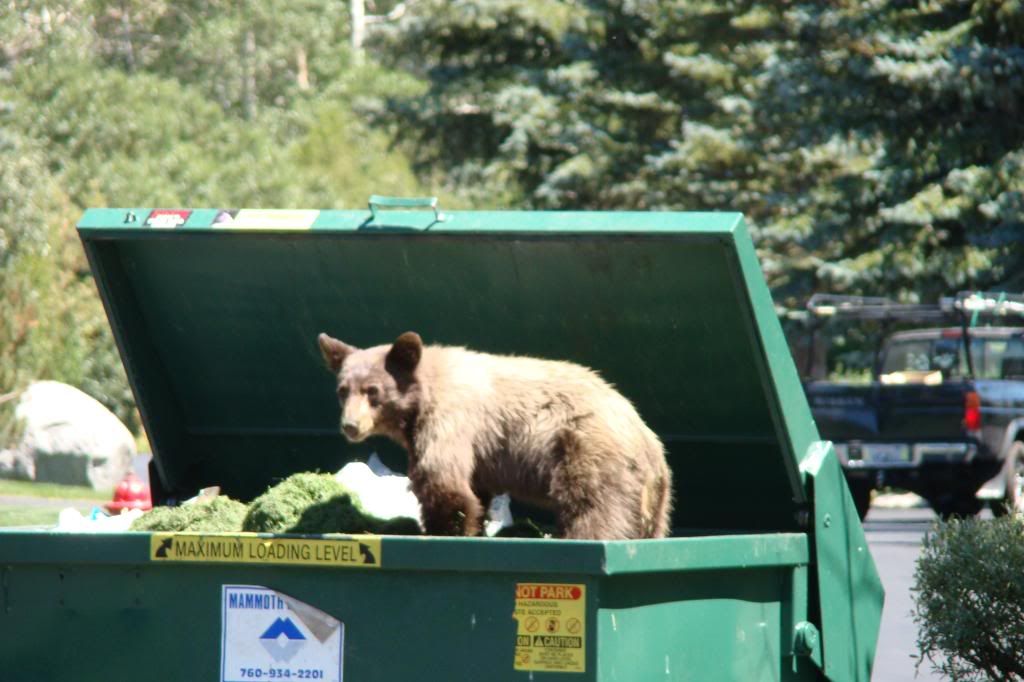 Our Michael Phelps impressions.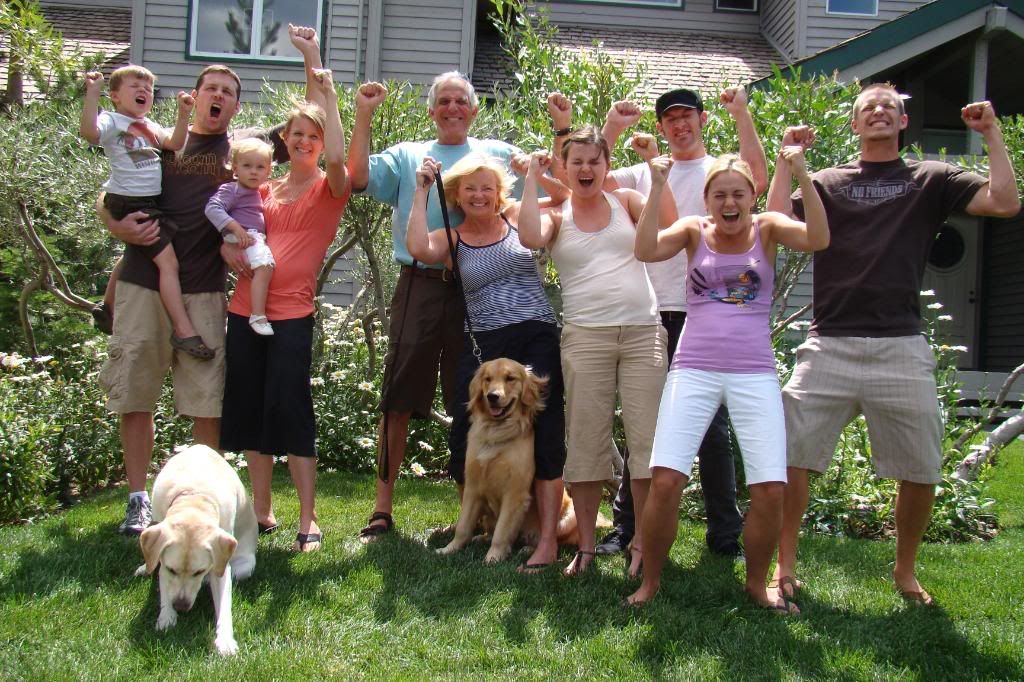 It all ended with Buzz getting a speeding ticket but Joan winning the money for it at a casino on their way home. Classic.
More Pictures of our Mammoth trip!

We missed you, Golecs!